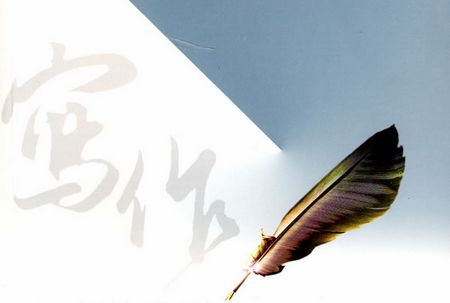 Xxxxx
SUMMARY:
MBA candidate with consulting background in E-Commerce, ERP implementation, business process redesign and supply chain integration. Deep knowledge of Information Technology, and programming languages. Excellent problem solving, analytical, project management and team skills. 3 years of International professional experience. Fluent in English and Spanish. Seeking a position as a business technology consultant.
EDUCATION:
XXXXXGraduate School of Business, Bentley College
Master of Business Administration May 2001
Graduate courses taken include E-Commerce, Business Processes, and Management Consulting.
Elected member of XXXX Society
Bachelor of Science degree in Physics, 1st of the class May 1997
COMPUTER SKILLS:
Project Management:
Microsoft Project 98/2000.
ERP:
Experience with SAP R/3 MM module.
Database Management:
Microsoft Access, Oracle 8i, MS SQL Server 7.0 and Dbase IV,FoxPro
Programming:
C, C++, Object Oriented design and analysis, Java.
Web Development:
HTML, JavaScript, Dream weaver, Fireworks, MS FrontPage, Visual Basic
EXPERIENCE:
XXXX, Inc.,XXXX Division
Marketing/Web Development Consultant - Internship
6/00 - 8/00
Created the Internet communication strategy and aligned it with the overall strategy of Lycos to generate traffic for the a leading sites.
Shaped the division's Internet strategy and created its identity as part of a marketing plan.
Developed the web site and documented maintenance procedures. The web site increased the division's visibility (more than 5000 hits in less than 4 days).
XXXCorporation,
Project Lead, XXXCollege MBA Consulting Team
1/00 - 5/00
As part of a team, analyzed processes, mapped the supply chain procedure using Visio flow chart and I-think business process simulation software. The blueprint highlighted non-value added activities in the supply chain.
Identified non-value added activities and suggested improvements for better process integration.
XXXInternational,
Management Executive
3/98 - 7/99
Implemented SAP R/3 Materials Management Module as a functional consultant with a team headed by PWC.
Analyzed the effects of standardization and sourcing in low-labor cost countries, and identified potential savings of $7 million during a worldwide cost cutting project.
Developed the project's metrics and systems for the financial reporting to the headquarters in xxx
Oversaw the supply management database and provided cost saving status reports using SQL and MS Access that enabled the monitoring of the cost cutting effort.
Redesigned the manufacturing and procurement processes of the unit, resulting in lower inventory levels.
XXXX
Information Technology Manager
9/97 - 3/98
Designed XXX's web site using HTML and Java and installed Windows NT LAN.
ACTIVITIES:
Executive Vice President of the Graduate Information Systems Association XXX College.
Winner of the XXXBusiness Bowl Case Competition (Graduate level), February 1999.
Reading, Dancing, Tennis, Swimming, Web site design and development.